News archive
24.12.14

Merry Christmas / Frohe Weihnachten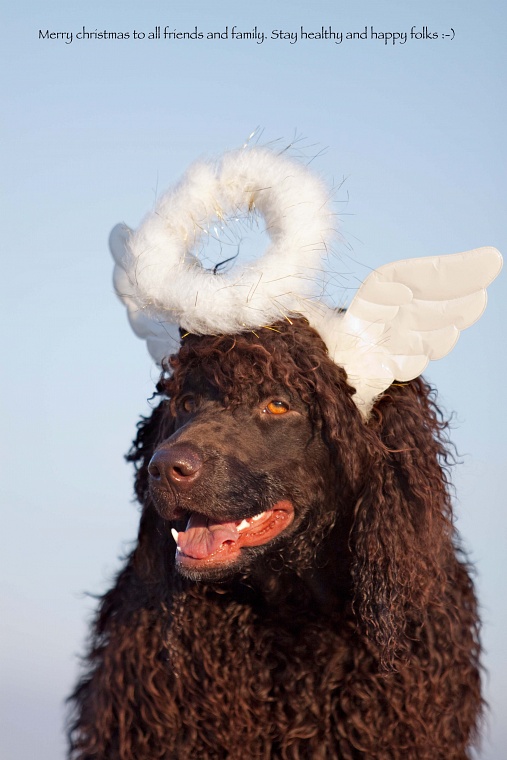 15.10.14

TV show production

Today we had been asked to join in a TV shooting from a local broadcast. They did an interview with Nele Goetz, the lady who did most of our great IWS fotos here on the webpage. We were asked to do the statist work for her (let the dogs sit, send them on command, looking good and silly). It was a great fun and a joy to help out. The link from the Mediathek will be published here as soon as available.
28.09.14

water drops on waterspaniel

After training with spaniel friends we let the dogs have a swim to relax.

Catharina Cordes made these impressive waterdrop pictures of Arriba. Thank you Catha!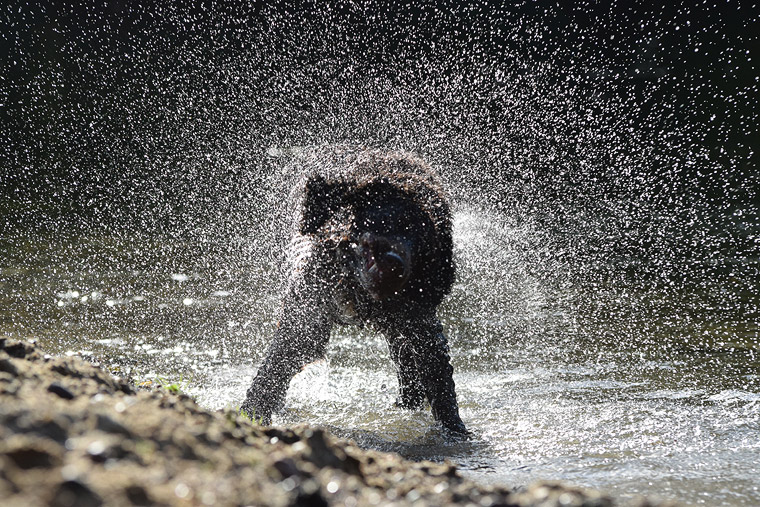 28.09.14

syncron jumping

After a great trainings day with lovely dogs in the field (we did walk up with retrievers and spaniels working in front),
my Irish Water Spaniel had to perform for photographer students.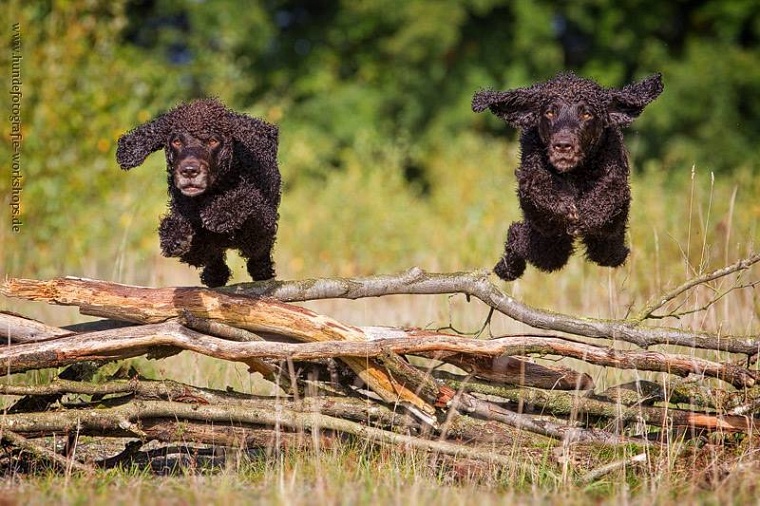 This funny syncron jumping picture is one of again many great shots of Nele Goetz.
08.09.14

Waterseminar Carsten Schröder

At the 08.09.14 we participated on one of the legend waterseminars from Carsten Schröder and had fun (as allways when he is involved).

A few pictures of Arriba (shaved down for comming hunting season, sorry).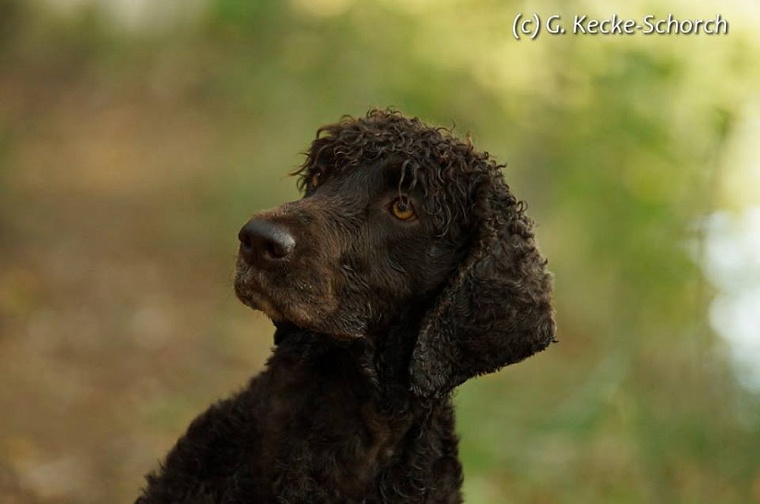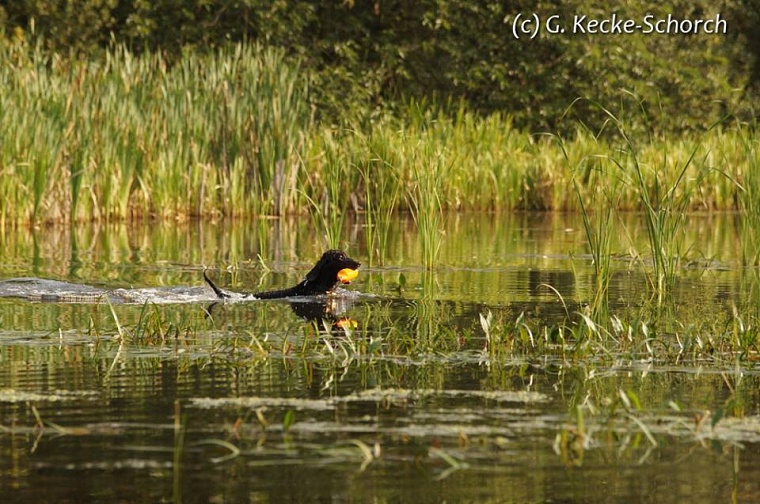 16.08.14

KNVJ-B Miss Marple

Yesterday my little princess passed her second B certificate with 78 out of 80 points.

With this she gained her approval for entering the MAP B contest in the netherlands.

Proud of my spaniel lady !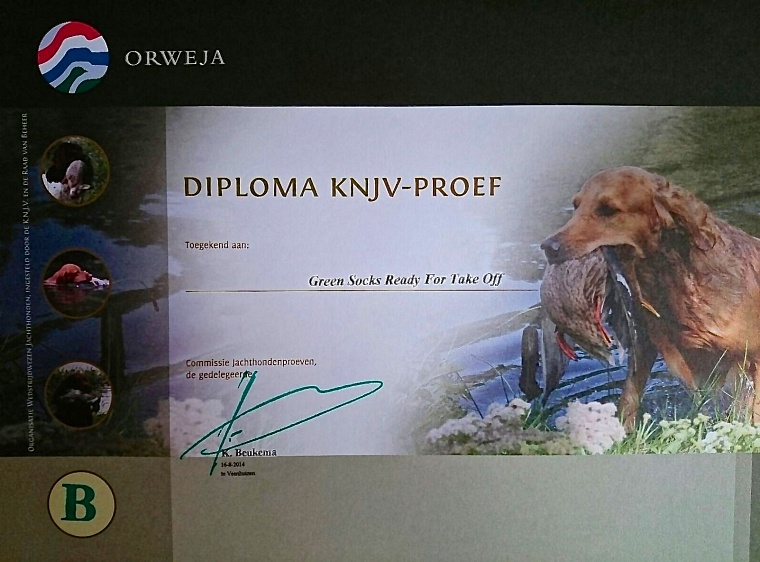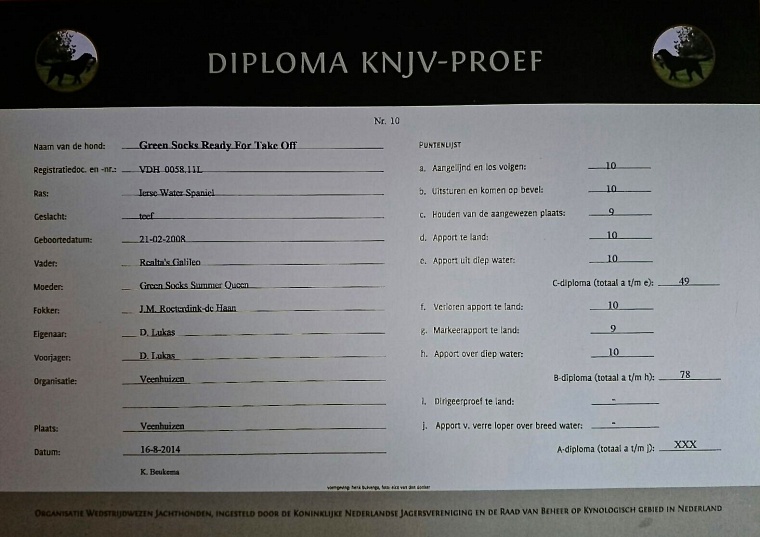 31.05.14

Ladies weekend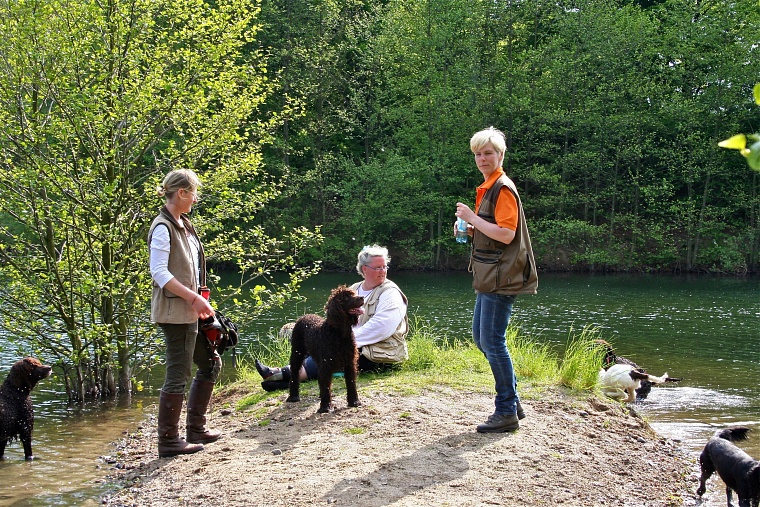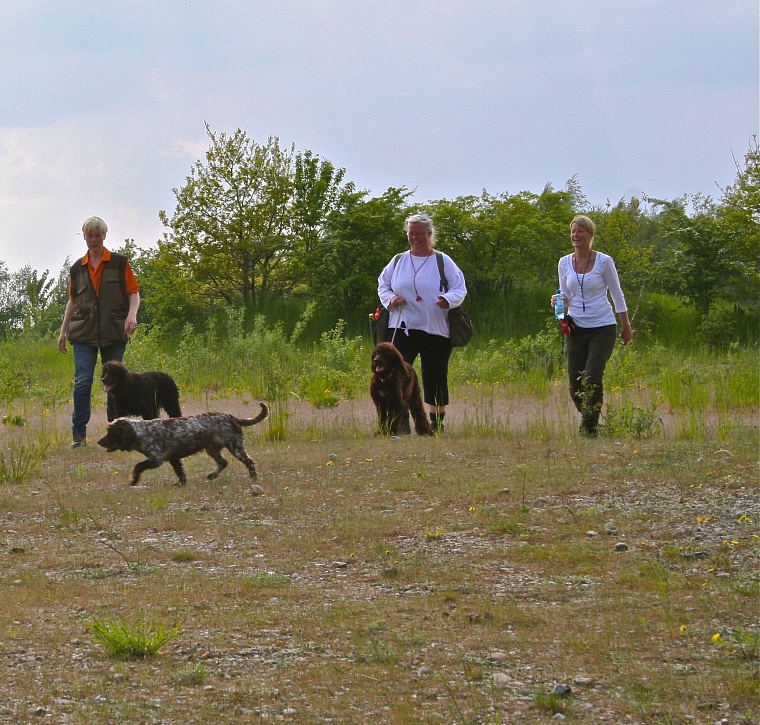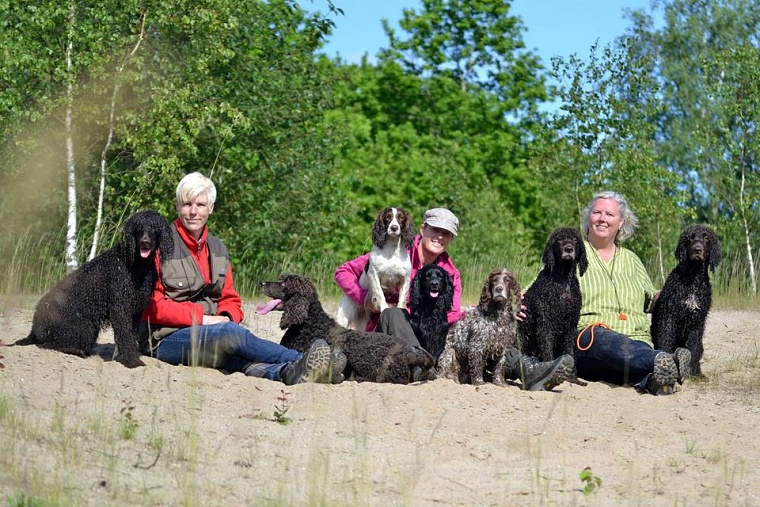 This is one of the higlights every year! Meeting with lovely dear friends for having a spaniel training weekend.
Irene Jarnved and Annelies Röterdink and Catharina Cordes came by with their dogs.
As allways we had have fantastic weather, interesting and inspiring trainings sessions, yummy food and happy tired dogs, afterwards.
03.05.14

Warming up shooting for huntress

We had a nice day with friends and different shooting disciplines.

My personal highlight was the 270m elk shoot. Never believed, that i might be able to hit at that distance. Such a fun day.
23.04.14

Phillipa Williams

Booked two trainings sessions at Dogsforlife, Phillipa Williams (UK, York).

She is a well known gundog trainer, using positive reinforcement training.

I was asking for some trainings advice for Arriba and got two days of "introducing into clicker training";

not exactly what i expected, nothing brand new, but not totally wasted time, since i allways could use situations for training my dog.
19.04.14

SIWSC Moorwood UK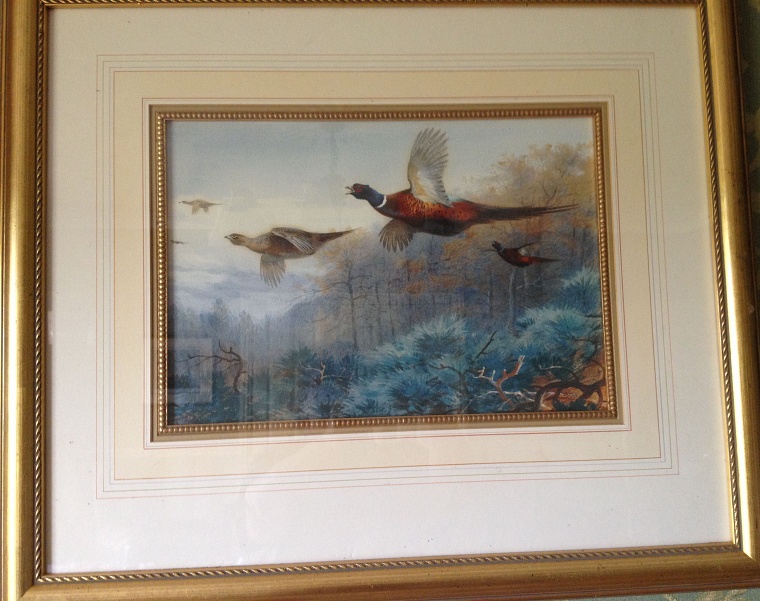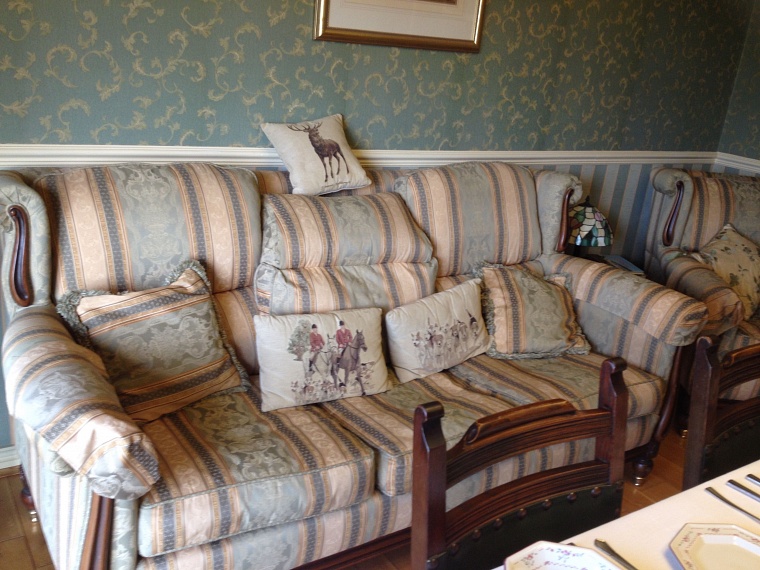 Travelled for a few days holiday to UK. We meet good friends of the Sporting Irish Water Spaniel Club and had gundog training with Neil Varney at Moorwood. I am very much pleased with my little Aurea The Waterspaniel. She was steady all weekend and really tried hard to fullfill every retrieve that has been asked from her. Even there is a lot to do, she is on a good way and i am happy to train her.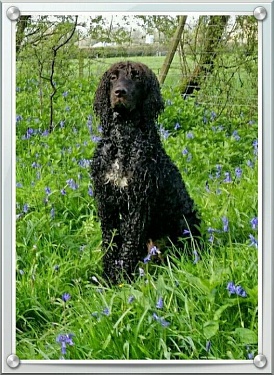 On the second day she surprized me by earning the second place in Open Group.
22.03.14

Dummy Seminar with Carsten Schröder

This weekend we become visit from our very good friend Catharina Cordes and Nina with their sweet cockers.

I organized a dummy seminar with Carsten Schröder for the Jagdspaniel Klub e.V.

Exciting times with many spaniel; looking forward to it!
10.03.14

Miss Marple waiting for retrieving
21.02.14

Miss Marple - 6 years :-)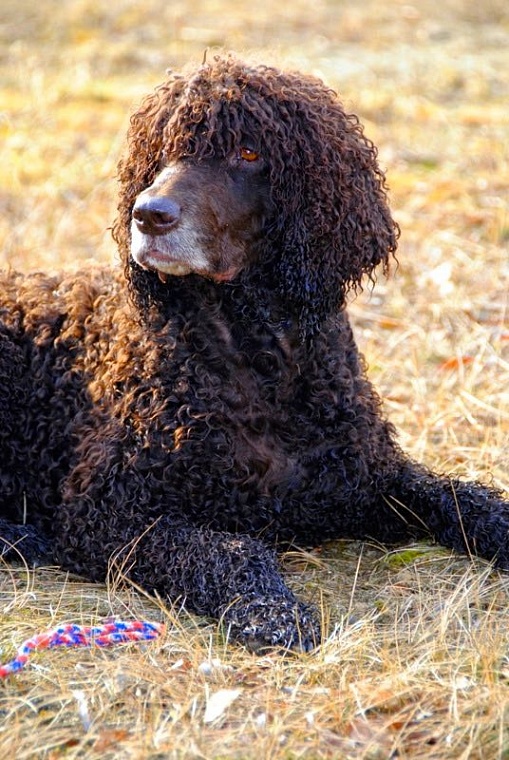 Happy birthday to my reliable hunting companion, my lovely sweet funny "once in a lifetime dog" - Miss Marple
06.01.14

pheasant hunt in DK

Year started nice and one great event folled the next:

We visited Irene Jarnved in her new home in DK with Annelies Roeterdink. We had nice training with all spaniels and have been invited to join a pheasant hunt.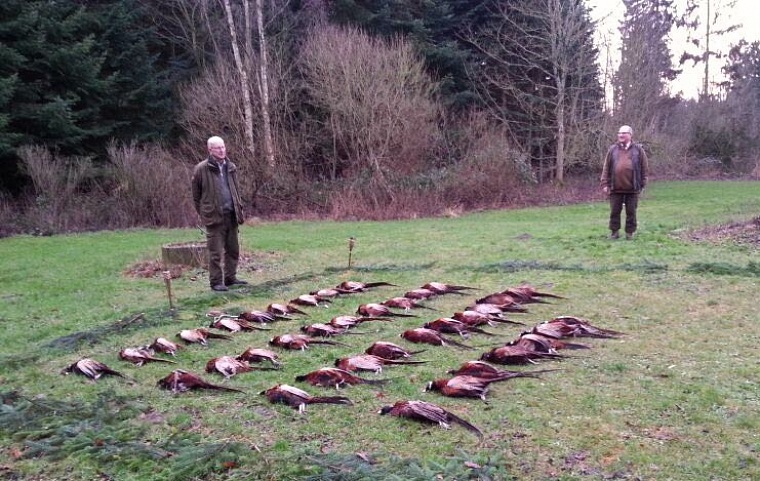 We had have 4 drives and i was beating with both dogs. I was well pleased with Miss Marple: she worked diligent and flushed several birds, turned obedient on my whistle plus i could stop her from chasing a hair and several deers!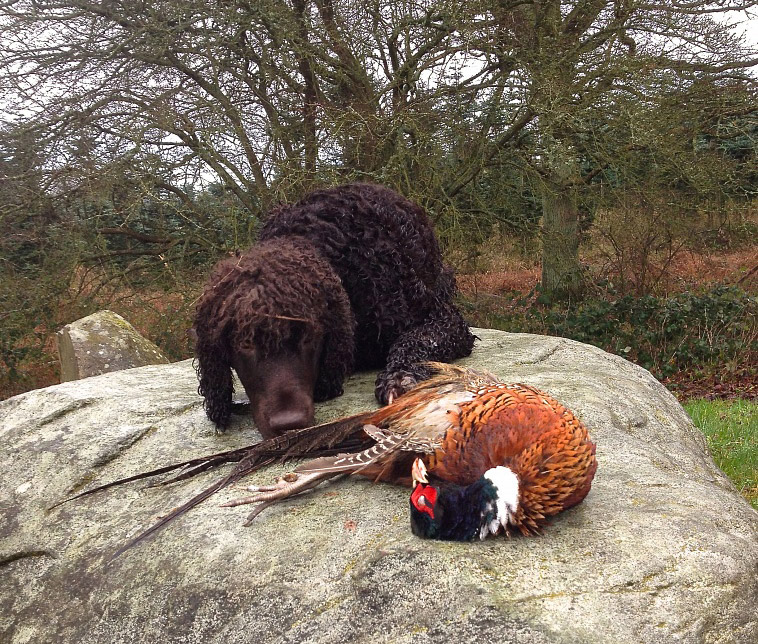 For Arriba it was the first hunt ever and she had not really a clue of what is asked from her. But when she found her first bird (alive), she had no doubt of picking it and retrieved it perfectly. Later on she flushed a hair and i could stop her and she flushed a pheasant hen and was also steady. That little IWS surprises me again and again! Ah by the way: i myself flushed a snipe!
02.01.14

Happy New Year